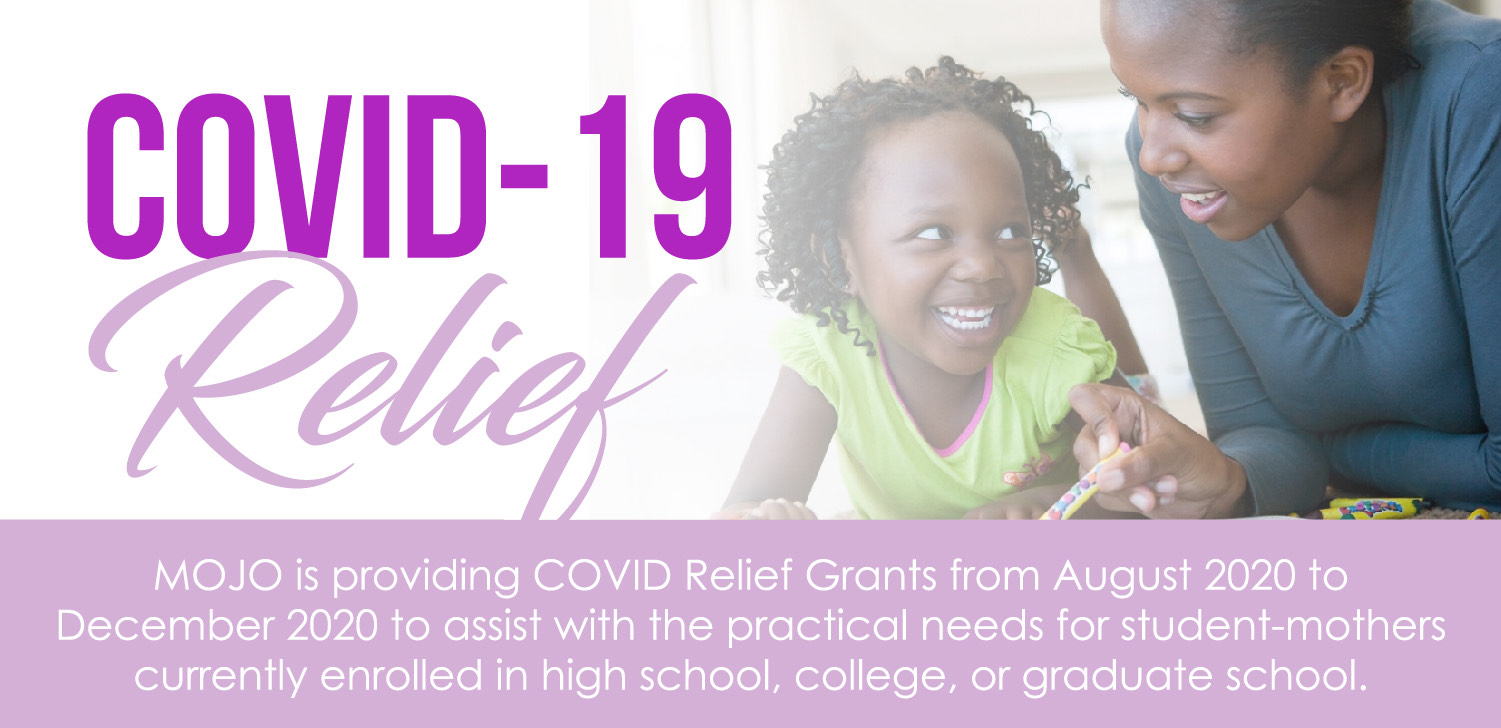 MOJO is grateful for every opportunity to support student-mothers. Our goal with the COVID Relief Grants was to ease the pressure of parenting and learning during a pandemic for mamas between the ages of 17-24. We're proud to say that we've disbursed every dime we received to support mamas from across the state of Mississippi two months ahead of schedule. While there are no more COVID Relief grant funds available at this time, we are diligently seeking support to continue ensuring our MOJO mamas have what they need to support themselves and their children. We'll keep you posted about new funding opportunities!
In mama solidarity,

For the remainder of 2020, MOJO will provide COVID Relief Grants to assist with the practical needs of our student-mothers. Student-mothers currently enrolled in high school, college, or graduate school are eligible to apply for $250 Educational Assistance (EA) grants and $150 Childcare Assistance (CA) grants through December 2020. These grants are designed to support student-mothers who are returning to school during the fall semester. EA grants may cover expenses associated with technology, nutritional, healthcare, and other academic needs to ensure the safest semester possible. CA grants may cover the same type of expenses for the student-mother's child(ren). Student-mothers may apply for both grants. Each applicant is eligible to receive one educational grant and up to two childcare assistance grants.
To apply, please complete the application below. There is a rolling deadline for grant applications. Applications received by the 15th of each month will be eligible to be funded in that same month. Grant decisions will be made on the 15th of each month (beginning August 15th ). Grant disbursements will be made by the following week.
Applicants must be Mississippi residents, currently enrolled in high school or an accredited college/university, and be between the ages of 18-24.